Beautiful landscapes, a thriving culture, and warm hospitality may all be found in New Zealand. There is no better way to experience the beauty and possibilities of New Zealand than through its visa landscape, whether you are dreaming of exploring its unspoiled wilderness, immersing yourself in its rich Maori culture, or wanting to build a life within one of the most beautiful countries in the world. The conditions for obtaining a New Zealand visa are the key to realizing your ambitions, whether you're a tourist hoping to take a once-in-a-lifetime vacation there or a resident hoping to settle there permanently.
The steps in obtaining a visa to visit or reside in New Zealand are explained in detail in this guide. We'll review everything you need to know, from organizing your first holiday to looking into study abroad options, employment chances, and permanent residency. Let's explore New Zealand's visa landscape together and help you start a new chapter in your life. 
To visit need to get an NZeTA Visa
Tourist Visa:
A tourist visa is required for short-term leisure, family visits, and short courses.

You can stay in New Zealand for up to three months if you have a tourist visa. However, the length of your stay may change according to your nationality and other circumstances.

On the official NZ Immigration website or at the NZ Embassy or Consulate that is most convenient for you, you can apply for a tourist visa.
Electronic Travel Authority (eTA):
NZeTA may be necessary for some visitors, such as those from nations where visas are not required before they arrive in New Zealand. For quick trips, you must fill out this online travel authorization form. It is advised that people confirm their country's eligibility and submit an NZeTA online application.
For Living
Work Visa: 
Knowing what kind of work visa you require is crucial if you consider working in New Zealand. You might require a different kind of work visa depending on your position, your credentials, and if a New Zealand employer has offered you employment. Find the appropriate work visa type by researching, then apply for it.
Student Visa:
You must apply for a student visa to study in New Zealand. Ensure you have been accepted into a reputable New Zealand educational institution before applying for a student visa.
Residence Visa:
If you want to become a permanent resident of New Zealand, a residence visa is the way to go.

A residence visa is typically granted based on several criteria, including skilled employment, family connections, or investments in New Zealand.
Required Documents to Apply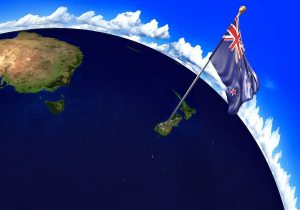 Apply
Please get ready for the following when applying for a visa to New Zealand:
a duplicate of your current passport

a recent snapshot of yourself

An email address where the visa can be sent

a bank card for the transaction
Application Process
You can apply for a New Zealand visa online or on paper. These are being gradually phased away. Here are the actions to take:
Assemble all necessary documents

Please create an account or sign in on our website.

The necessary paperwork online

for the application, cost must be paid.

Send the application in

Await the final result.
Depending on the type of visa you are looking for and your unique situation, the processing time for a New Zealand visa may vary. To guarantee that you obtain a decision in time and to reduce stress, it is crucial to submit your application well in advance of the dates you intend to go.
In conclusion, after reading this thorough overview of NZ visas, we hope you feel better equipped to begin your Kiwi journey. New Zealand is one of the most sought-after locations in the world for tourists, students, and job seekers due to its breathtaking natural landscape, rich cultural legacy, and dynamic towns.
Understanding the visa process is the first step you need to take, whether you want to come to New Zealand for a once-in-a-lifetime vacation, continue your studies at one of the best colleges in the world, or start a new life in one of New Zealand's friendliest countries. It's vital to stay up to speed with the most recent visa requirements and processes by contacting the official channels, such as New Zealand Immigration or your local New Zealand Embassy or Consulate. Keep in mind that visa criteria and procedures can change over time. 
You are cordially invited to explore the wonders, opportunities, and hospitality of New Zealand by the kind people of New Zealand. You are now prepared to turn your aspirations of moving to New Zealand into a reality now that you know the visa requirements. One visa is necessary to enter the land of the long white cloud, regardless of whether you are starting a life-changing journey or looking to start a new chapter. Profit from the opportunity to live out your dream of visiting New Zealand!
If you need any queries or information about NZeTA visa, feel free to email us.