If you're considering visiting New Zealand, several kinds of visas are available for various nations. For instance, you could require a tourist visa to travel to New Zealand. Ensure you know the requirements for a tourist visa, how long it takes to process, and the cost before you apply. Without a visa, you are unable to enter New Zealand. Authorities won't let you enter or stay once you get there. The airline will give you an arrival card on your flight, which you must complete. They might not let you in if your financial status has changed after you received your visa or if you don't match the nation's requirements for moral character. It can occur if you refuse to have your picture or iris taken or if they cannot provide documentation of your return trip.
Type of NZeTA
Choosing the best type of visa for your trip to New Zealand is the first step in the visa application process. In New Zealand, a number of visa categories are available, including:
Visitor Visas

Student Visas

Work Visas

Resident Visas

Partnership Visas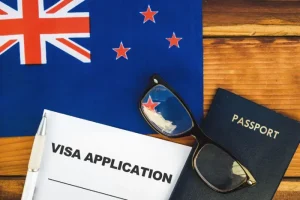 Step-by-step guide
Select the appropriate travel visa.
It should be your priority to determine what kind of visa you require and whether you qualify to apply for it. Additionally, you must be aware of the paperwork requirements, processing times, and costs associated with your visa application. Every visa application must adhere to the rules for your particular visa category. For additional information on visa categories, visit our website.
Begin the process of applying for a visa.
The website of NZeTA offers online processing for the majority of New Zealand visa applications. Create an account, complete the online form for a visa, and then upload your scanned papers. Ensure that all of your information is accurate and up to date. Deposit the application cost. The cost varies according to the type of visa and the turnaround time. When you are prepared to submit your application, go to the NZeTA website.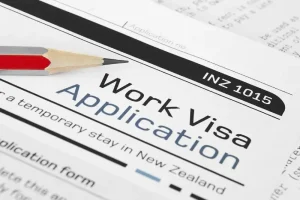 Submission of application
A complete visa application form must be submitted to apply for a visa, then submit all your documents in PDF forms.
Document Required
Gather the required documentation after deciding on the sort of visa you want. Usually, this contains:
a passport that is valid for at least six months.

The specifications of New Zealand are met by passport-sized pictures.

Forms for applying for visas are completed appropriately.

evidence of financial support or sponsorship for your stay.

a letter of invitation or a schedule of travel.

Letters of offer and academic credentials for student visas.

contracts for employment and requirements for work visas.

Relationship proof for visas for partnerships.

certifications of good moral character and health as necessary.
Determine the cost you must pay.
The visa application fee must be paid after selecting a visa type. The payment will be made as part of the application procedure if the visa is submitted online. 
For details to apply for NZeTA, please click here. 
Waiting Process
Depending on the type of visa and the volume of applicants, processing times vary. It is crucial to submit your visa application well in advance of the date you plan to visit. You can check the status of your visa application online. You might be requested to provide further information or documents while the application is being processed.
Acquire the visa
You will be notified once your visa has been approved, typically via email. Make sure to thoroughly study all of the information on the visa, including its validity duration and any restrictions. Make sure there are enough blank pages in your passport for your visa sticker.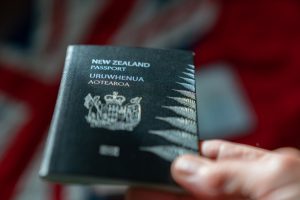 Track your application
Keep yourself updated on the status of your application. An email will be sent to you as soon as possible through our website.
Plan Your Journey
Planning your trip can now begin because you have your New Zealand visa. Plan your travel, lodging, and all other necessary activities. While you are in New Zealand, be sure to abide by all of the terms and conditions of your visa, including any limitations on work or school.
Duration of processing an application
Visitors are strongly advised to wait until their visa has been approved before making non-refundable travel plans. The processing times listed for each type of visa are based on the most recent data available. It could take longer to get a precise idea of the processing timelines for newer visa kinds or with lower volumes. The publishing of processing times and the frequency of updates are being improved to deliver more detailed information. 
New Zealand visa status tracking
Please go to NZeTA Visa Status if you have applied for a New Zealand visa and track the status of your application. You will need to enter the following data here:
Passport number

Date of birth
Your passport's progress will be displayed on your screen. We can contact you for visa submission status by email as well, or you can email us to learn more about the visa process or other information.
In conclusion, obtaining a New Zealand visa is a well-organized and straightforward process that will let you visit and discover one of the most stunning places on earth. Finding the visa type that best meets your needs requires studying first, then gathering the required paperwork and completing the required forms. The visa application process may change depending on your citizenship, the kind of visa you need, and your situation. For the most recent information, visit our website or contact us through email. Exercising patience and paying close attention to every little thing is also essential. You will have a much better chance of getting your application approved if you submit it on time and with all the required supporting documents. You can take advantage of New Zealand's breathtaking scenery, dynamic culture, and kind hospitality once your New Zealand eTA application visa has been granted. New Zealand has something to offer everyone, whether you are travelling there for peace, business, education, or any other reason.