Several factors can affect how long it takes to process an online application for a tourist visa in New Zealand. In general, the application process is made to be quick and effective to provide a quicker turnaround. The quantity of applications, the correctness and completeness of the application, and the need for additional processing or checks by the immigration authorities can all influence the precise amount of time. To minimize any potential delays, it is advised to start the application procedure well before the anticipated travel date. Processing times for New Zealand tourist visas typically range from a few days to a few weeks. It is crucial to make sure that all required documentation is presented precisely and to follow the guidelines established by the immigration department to speed up the procedure. By planning the visa application, applicants may be sure that it will be processed quickly, allowing them to look forward to their exciting trip to New Zealand. 
If we talk, access will be granted within 48–72 hours after payment for the visa and the required paperwork has been filed. A tourist visa for New Zealand typically takes 5–6 business days to process.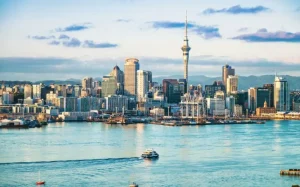 Waiting for a New Zealand visitor visa
Numerous aspects of the immigration system, including the volume of applications submitted over a specific time, the complexity of the application, and the requirement for additional security checks or verifications, can have an impact on how quickly visitor visas for New Zealand are processed. Although necessary for national security, these checks can cause delays in the processing of applications. The processing time may also be increased if the application is inaccurate, lacking critical information, or incomplete. The most recent information on the type of visa is used to choose our processing timelines. The estimated processing times may take longer for visa types that are more current or have a low volume.
Online applications for New Zealand visitor visas
Most visa applications can be submitted online. It includes the electronic submission of photos, supporting documents, and the online visa application fee.
Normally, applicants would visit our official website, access the online application form, and adhere to the related instructions to apply for a visiting visa to New Zealand. The application procedure is designed to be simple and effective, allowing candidates to submit their personal information, required paperwork, and fee payments online. Applicants will be guided through the process via the application system, ensuring that they supply accurate and complete information. To increase the likelihood of a successful visa application, it is advised to check the guidelines, eligibility criteria, and document requirements before starting the application process.
A simple way to get a New Zealand tourist visa
If all eligibility requirements are satisfied, all required documents are presented, and the application procedure is appropriately followed, applying for a tourist visa in New Zealand may be a fairly straightforward process. In general, New Zealand is a friendly destination for travelers, and the procedure for applying for a visa is simple and user-friendly. The application can be finished online after the required fields have been filled in, the required files have been uploaded, and the fees have been paid. The applicant's unique circumstances, such as their travel history and financial stability, as well as the reason for their visit, determine how simple it is for them to secure a visa in New Zealand. Therefore, to have a decent chance of success, it is crucial to make sure that the requirements are satisfied, the application is well-structured, and the instructions are followed. The procedure might be simple and able if one organizes their papers carefully, plans, and complies with visa criteria. 
A fee is required for a New Zealand visa
Normal USD 60
Emergency USD 75
Rush USD 85
48-72 Hours Processing Time

Stay up to 3 Months Per Visit

2-Years validity

Multiple Entries allowed
24-48 Hours Processing Time

Stay up to 3 Months Per Visit

2-Years validity

Multiple Entries allowed
12-24 Hours Processing Time

Stay up to 3 Months Per Visit

2-Years validity

Multiple Entries allowed
NOTED: The entire fees part can be changed according to depends on and requirements. Please visit the NZeTA Fees section and check out the latest updates.
Is NZ tourism visa-free?
No, Due to the need for a tourist visa to reach several well-known tourist locations, it is generally impossible to travel to New Zealand without one. This visa application procedure typically entails filling out an application, submitting the required paperwork, and paying the related expenses. However, due to reciprocal agreements between the two nations, some citizens of specific countries can be qualified for visa-free travel to New Zealand for a short while. To make sure that immigration laws are followed, travelers must check the visa requirements for their specific nationality and purpose of stay.
My tourist visa allows me to stay for how long?
Depending on the person's country and the type of tourist visa they have been awarded, the length of their stay in New Zealand will vary. Depending on the individual's visa requirements, New Zealand tourist visas often allow visitors to stay for some time between a few weeks and a few months. Some nations and New Zealand have signed agreements allowing their nationals to stay in the country for up to 90 days within six months without the requirement for a visa. To prevent any potential legal problems, it is crucial to abide by the requirements of the visa and depart the country before the allotted stay period expires. An application for an extension of stay must be submitted to the immigration authorities for permission if the person wants to stay longer than the visa's validity period.
What is proof of funds for tourists in New Zealand?
In New Zealand, proof of funds for tourists often refers to records that show an outsider has the money to pay for their expenses while they are there. These documents usually show the visitor's current account balance and most recent transactions, such as bank statements or letters from a financial institution. The quantity of proof of finances needed may change based on the duration and goal of the visit. Typically, the evidence of funds covers costs for hotels, travel, food, entertainment, and other regular expenses. Immigration officials work to guarantee that visitors can support themselves throughout their stay, thereby lowering the possibility that they will use public resources or engage in unlawful activity. A visitor's ability to afford their vacation without depleting the resources of the host nation can be shown by showing proof of funds. The exact financial requirements outlined by New Zealand Immigration about the visa category must be carefully reviewed and adhered to. 
Sponsor a visitor to New Zealand.
New Zealand nationals, residents, or organizations with a local presence may sponsor visitors to the nation. The sponsor serves as the visitor's surety, declaring to the immigration authority that the visitor intends to abide by the terms of the visa and return home after it has expired. The visitor may be invited to the nation for a specific event, conference, or cultural event by a family member, friend, or organization as the sponsor. Typically, the sponsor is in charge of providing lodging, funding, and any other assistance required throughout the visit. To guarantee a smooth visa application procedure, it is crucial for both sides to keep open lines of communication and to precisely present the immigration authorities with the required paperwork and sponsorship letters.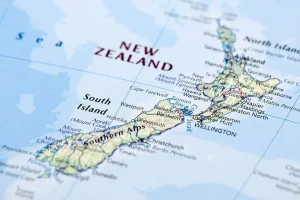 Documents for an NZ visitor visa
You will need the following documents to complete your application:
Valid passport with six-month validity

Proper passport-size image with a white background

Valid email

Return ticket and accommodation proof

Payment method: credit or debit
Does New Zealand allow visitors to convert their visas to work visas?
Visitors to New Zealand eta online are allowed to pursue employment or attend job interviews while in the country, but the main goal of the visa must be to travel there. A work visa must be applied for before starting a job because a visitor visa does not allow for working. 
Apply for an online visa.
Here are the steps to apply for a New Zealand visitor visa online:
Visit our website page.

Then click on the Apply Now button.

Process to fill out the application form

Passport with a valid six-month

Passport-size image with an empty background

Fill out the required personal details.

Submit your valid documents.

Then click on the submission button.

The procedure for payment by credit or debit card
Do I have to reapply for a tourist visa every time I visit?
As long as the applicant satisfies the requirements and accepts the rules of their prior NZeTA visas, a tourist visa can typically be awarded unlimited times. 
How do I contact New Zealand about a visitor visa?
You will contact us through email, where you will get an instant response from our professional team.
In conclusion, the time it takes to apply for a tourist visa in New Zealand online might differ based on several factors. These include the system's effectiveness, the application's quality and completeness, the kind of tourist visa requested, and the processing deadlines established by the immigration authorities. It is recommended that the visa application process be started well in advance of the travel date to avoid any unanticipated delays. Additionally, it's critical to check that all required paperwork is in order, to supply accurate information, and to follow the guidelines outlined on the immigration website. One can be well on their way to exploring New Zealand's breathtaking scenery and distinctive experiences with proper planning, thorough comprehension of the visa application procedure, and prompt submission of the visa application.