Due to its incredible landscapes, culture, and excellent educational and professional opportunities, New Zealand has become increasingly popular with travelers, students, and professionals. If you're planning a visit to this picturesque country, understanding the New Zealand visa requirements is crucial to ensure a smooth entry. In this comprehensive guide, we'll walk you through the various types of visas available, their specific needs, and the steps to apply for each. Let's delve into the details.
Types of Visas and Their Requirements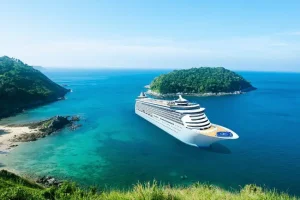 NZeTA for Cruise Ship
Eligibility for New Zealand visa
You must fulfill the specified eligibility requirements to be given a NZeTA:
Your health must be good.

You must possess moral integrity.

If you fly to New Zealand, you must be a citizen of a nation that does not require a visa.

If you enter New Zealand through a cruise ship, you can be of any nationality.

If you are a transit traveler via Auckland on your way to another country, you must be a citizen of a nation exempt from visa requirements.

Money must be available to cover living expenditures.

A ticket is required to depart New Zealand.

Your spouse and kids meet all the standards.
Document For New Zealand visa
You need the following paperwork to apply for a NZeTA:
a valid passport

a credit/debit card

E-mail address

A passport-size image
Process
A NZeTA can be obtained online by providing your details and filling out the application form on the website. The process is entirely online, so you don't have to go or waste time driving around. You can get assistance to save you time, money, and energy. The eTA is linked to your cruise ship passenger's passport number; all the details are stored in your NZeTA. If you are from a visa-holding country, you must get a New Zealand visa to embark on your cruise ship from the nation's seaports.
Apply For a New Zealand visa
You can easily apply for an eTA New Zealand cruise ship from a laptop, smartphone, or other smart device. Every step of the application procedure is done online. Cruise ships can complete their NZeTA applications in minutes. These are the required fields to complete: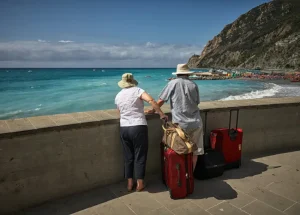 NZeTA for Tourist Visa
Requirements
The following are some fundamental prerequisites that visitors entering New Zealand on a tourist visa must fulfill:
They must possess legitimate travel documentation. Within three months of their visit, the passport must still be valid.

They should have enough money to pay for their travel to the nation. It should contain cash for living expenses and funds for basic requirements.

They shouldn't be facing any criminal charges.

They must demonstrate that they are a legitimate tourist who will be leaving the country when their visa expires.

Furthermore, they should either have a return ticket or be able to prove they have the money to buy one.
Apply
Visitors who require a tourist visa and intend to visit New Zealand can apply online or in person. You can download and manually fill out the online form. The application can also be filled out and downloaded from the New Zealand Visa Application Center. Ensure the applicant satisfies the qualifying requirements and includes supporting documentation with the application form. The necessary paperwork is listed below.
Properly completed and signed application

payment receipt for fees

passport-size images

authentic passport

health certification

evidence of financial security

Air tickets provide proof of departure.
Document
At the New Zealand border, you will need to provide the following documents when applying for entry permission:
A passenger arrival card

Your current passport or other valid form of identification

a return ticket from New Zealand

With a valid passport from a country offering visa-free travel or having been asked when your visa has been accepted, you must provide proof that you will be returning to your home country.
Fees
The cost of a tourist visa in New Zealand will be contingent upon various elements, including the visa type, whether a single-entry visa or a multiple-entry visa, and the purpose of the visit. Payment of the visa fee for Indian nationals is to be made when the form is submitted. You can also pay with a credit/debit card.
Process
An average of 2 days is typically required to process a New Zealand Tourism visa application, with the majority of applications being processed within this timeframe.
Visa Status
Individuals can understand visa status by visit on our official website. To register, click the link provided and add some basic information, like your email ID and reference number. After registering, you can view your visa status. If you have any doubt, you can contact us through our email ID.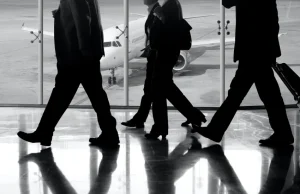 NZeTA for Business Visa
Procedure
Both online procedures can be used to obtain a new zealand business visa requirements. However, ensuring one satisfies the qualifying conditions before starting the process is crucial. The steps for obtaining a business visa for New Zealand are as follows.
Visit our website.

Select the appropriate visa category.

Complete the application.

Upload images and scanned paperwork.

Pay the payments for the New Zealand business visa.

Then you can wait for the confirmation.
Documents
Your passport.

A visa photo

Medical certificate.

Proof of your genuine intentions.

Financial proof.

A return ticket

A letter of Recommendation is required
Types
Temporary Retirement Visitor Visa

Entrepreneur Visa

Global Impact Visa

Business Visitor Visa

Active Investor Plus Visa

Parent Retirement Resident Visa
Processing
For a visa the processing time for a business visa for New Zealand is anticipated to be around approx 30 days. The amount of work that needs to be done, the quality of the paperwork, and other issues can all affect how long it takes to process an application. These elements will impact how much time is spent on the visa application.
Fees
The price of a business visa for New Zealand will depend on several factors, including the kind of visa and the reason for the trip. Holders of Indian passports must pay the visa fee when completing the application; it can be done with a credit/debit card.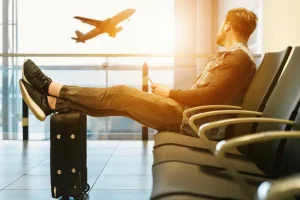 NZeTA for Transit Visa
Apply
Both tourists and business travelers can apply for a transit visa on our website in certain circumstances. The application procedure is simple. Passengers transiting through New Zealand from nations where transit visas are not necessary must have a transit visa. Related International Visitors Licenses (IVL) are free of charge. These travelers need a transit visa, even if they might not be compelled to get one. A transit visa is optional if the traveler is leaving from a country that doesn't demand one and entering from one that doesn't. In neither situation is a transit visa necessary.
Application requirements
To use eTA transit, passengers must:
Complete the form.

Verify that their passports are valid for at least three months after their scheduled arrival(s) in New Zealand.

Pay the fee with a valid debit or credit card.

Once authorized, the visitor can obtain transit travel authorization from New Zealand. Candidates should check the

NZeTA visa requirements

before submitting their application.  
Transit Time
The average maximum stay allowed by transit visas in New Zealand. Ensure that you leave within the allotted time.
Submitting an application
According to the directions, submit your entire application and any necessary supporting documentation to the nearby New Zealand visa application center or online.
 Several different types of visas are available in New Zealand to accommodate various travel requirements, from tourism to study employment to permanent residence. A successful visa application requires an understanding of the specifications for each type of visa.